Song Man Cho, Chairman
Founder & Chairman of NuriFlex Co., Ltd.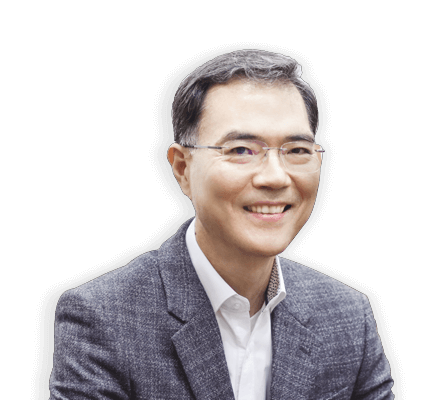 Employees and customers, shareholders happy company!
Mr. Cho is a representative of 1.5G Korea Venture Company, a S / W engineer who founded NuriFlex
with the intention of conquering the global market with domestic S / W.
Despite the bumpy market conditions, He is an enthusiastic winner and CEO who has been making a new history for the past 30 years.
Based on the belief that he will create a company that is happy with NuriFlex's employees, customers and shareholders,
he is returning 10% of the operating profits to employees first and emphasize various welfare policies and business innovations he has a warm heart and strong action force. As the first step in establishing a company to win in the world market with domestic software, he aims to grow into the world's top IT company certified by global competitors through technological competitiveness.
Thank you for your continued interest and encouragement.
Key History
1984

Graduated from Chonnam National University, Computational Statistics.

1985-1991

Daewoo Telecom Co., Ltd

1992.03.16

Established NURI Telecom Co., Ltd.

1992-2020.3.30

CEO, NURI Telecom Co., Ltd.

2017-Now

CEO, NuriVoice Co., Ltd.

2020.04-Now

Chairman, NuriFlex Co., Ltd. (formerly, NURI Telecom Co., Ltd.)
External History / Award
2014-Now

Vice Chairman of KOSDAQ Association

2013-Now

Director of Korea Software Industry Association

2010-Now

ATC Association Director

2016.02

SW Competitiveness Excellence Award

2015.10

Intelligent Grid Industry Minister Award
(Export Industrialization Division)

2009.11

Presidential Commendation for IT Innovation
Young Duk Kim, CEO
Representative of NuriFlex Co., Ltd.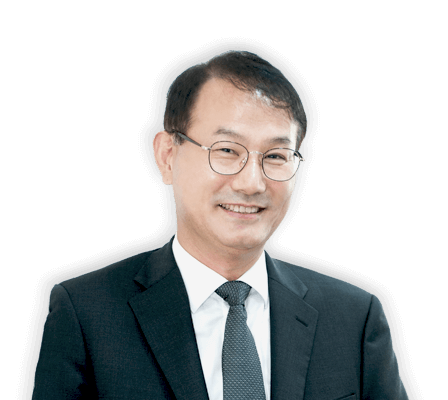 NuriFlex AMI Develoapment Leader in charge!
CEO Kim Young-duk is a proven expert who has accumulated experience in the IT industry for 30 years and is an early member of the founding of NuriFlex, a leader who pioneered the development of NuriFlex's flagship product, AMI. Based on the experiences of cooperating with NuriFlex, he is proudly presenting the right direction and the factors to be avoided. Based on various business experiences and practical management capabilities as the CEO of NuriFlex he is leading the company with a humble leadership that spans generations. Until the day that NuriFlex becomes the world's top IT company, he will do his best to meet with his employees and shareholders without losing faithfulness, responsibility and humility.
Key History
1989

Graduated from Inha University, Electric engineering

1989-1994

Daewoo Telecom Co., Ltd

1994-2001

Director, Nuri Telecom Technology Research Center

2002-2007

Director of NURI Telecom Management & AMI Division

2008-2017

Managing Director, Overseas Business Division, Nuri Telecom

2017-Now

CEO, NuriFlex Co., Ltd.(formerly, NURI Telecom Co., Ltd.)
External History / Award
1994

KEPCO document distribution and electronic postal mail system development

1996

TiCOM system and NMS development

2000

CDMA remote meter reading system Development

2004

Mesh RF AMI system Development

2004-2007

Applied 8 kinds of AMI related patents

2008

Commendation of Minister of the Ministry for practical use of new technology